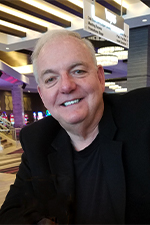 Howard Boehm
Real Estate Broker
Welcome to Boehm & Boehm Real Estate. When you are selling or buying Real Estate in San Diego, you want a Real Estate Company and Real Estate Broker that has the experience and the knowledge to get the results you want. Boehm & Boehm Real Estate is dedicated to giving you a level of service forgotten in today's marketplace. At Boehm & Boehm Real Estate, we do not want to measure up to the others, we want to set the standard the others seek to follow. We have been serving San Diego residents since 1976.
As Real Estate listing agents, we incorporate innovative marketing techniques and state of the art technologies in promoting our listings to get the maximum value for your property. As a Real Estate buyer's agent, we help negotiate the best possible deal, explain what to expect during your transaction and keep you informed so that you can make informed and sound decisions.
Our goal is to build strong lifelong relationships and be the Realtors you come back to for all your San Diego Real Estate needs. When you are in need of a Real Estate Professional, we will be there. Call the Boehm Team at 858-627-9322.